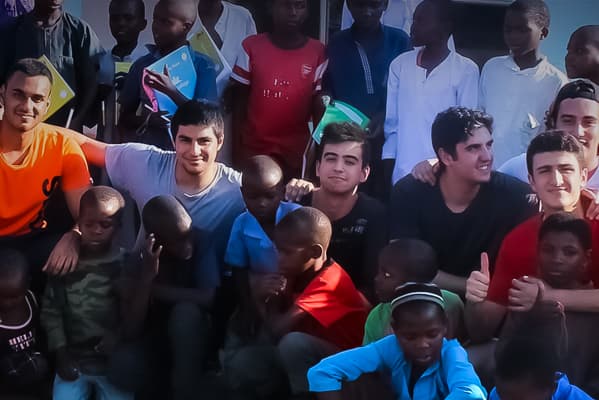 Pastoral Care
Social Justice
At Amity College we strive for social justice in our local, regional and global communities. We aim to instil the values of care and compassion in our students and encourage them to become active global citizens who always advocate good. Extending a helping and loving hand lies at the core of the solution to the plight of those less fortunate in our world. We endeavour to raise empathetic and conscious students who are always prepared to help people in difficult circumstances, hence our students are provided countless opportunities to truly touch and change lives; gaining valuable insights and rewarding experiences in the process.

Our social justice projects target various social justice issues and help our students develop a strong sense of empathy. These projects range from local nursing home visits and asylum seeker support programs to construction of water wells and orphanage refurbishment ventures in impoverished communities overseas. All our students are involved in one or more of these initiatives throughout their education as well as other iconic fundraising programs such as Jeans for Genes Day and the Qurban Appeal. In their senior years, students take on active roles in organising and running fundraising programs of immense scale, allowing them to enhance their skills and abilities along the way.

Through our social justice program from K-12 our students experience the beauty of sharing and giving, and grow and prosper as well-rounded and grounded individuals with a firm sense of justice.