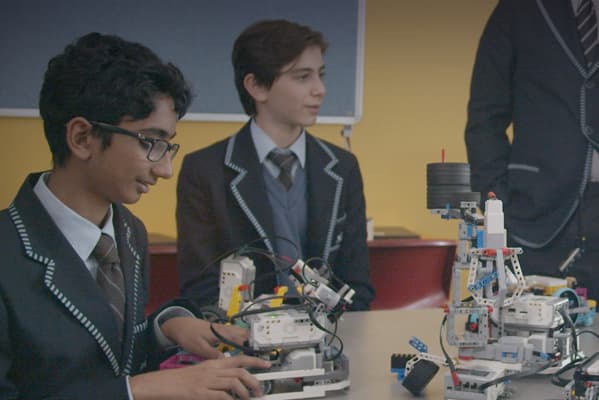 Student Services
Careers Services
Our Careers Services include:
•
Individual and Group Careers Counselling
- tailored to meet the individual needs, and respond to the inquiries of students and parents in guiding them through the process of post high-school career planning.
•
Career Planning Seminars
- to provide information on essential topics including developing employability skills, the future of work, UAC applications, adjustment factors, early offers, scholarships, educational access and other schemes, pre-tertiary and degree pathways.
•
Careers Expo
– an annual expo on school grounds created in collaboration with our alumni organisation (SAGA), university students and professional guest speakers from various fields.
•
Senior High School Pathways
– various pathways offered to year 10 students in planning for senior school to help cater for the individual interests and abilities. The pathways include the ATAR, non-ATAR, Vocational Education and Training (VET) courses, and School-Based Traineeships and Apprenticeships (SBAT).
•
Careers Newsletter
– provided weekly on the schoolbox 'Career News' group page to ensure students and parents remain current with relevant events, opportunities and deadlines.
•
External events
- opportunities to take part in other career expos, job-shadowing and industry visits to expose our students to the vast array of careers available in the world of work.
•
General guidance and support
– especially during key transition points such as subject selections/changes for years 10 and seniors, UAC and tertiary applications including Early Entry, all schemes including Educational Access, Elite Athlete/Performers, Indigenous Access Schemes, as well as scholarships and alternative entry.
•
Work experience and volunteer work
– opportunities strongly encouraged for years 10 to 12.
•
Parent Information Nights
– to provide parents with information about how they can assist their child through subject and senior pathway selections.
•
Amity Careers Website
– includes more than 100 different resources such as resume writing, subject selection guide, open days, university scholarships, course ATAR requirements and job profiles to assist in making career decisions and prepare for the workforce.
•
Job Jump
– our school's subscription to this website of resources helps students make informed and personalised career choices.
Please contact the relevant Careers Adviser for any further details and questions:
Prestons Campus : Mrs Hatice Aydogan - [email protected]
Illawarra Campus: Ms Mariam Hadaya - [email protected]