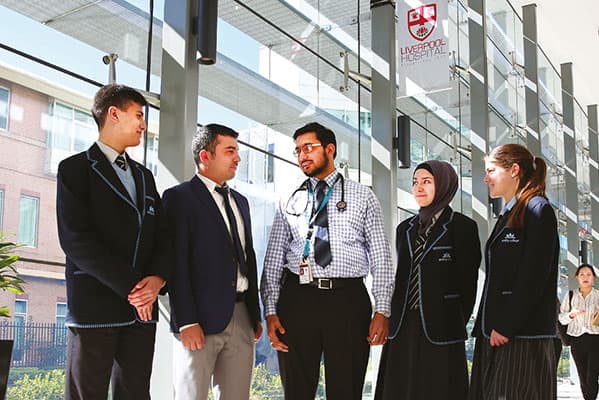 Learning
Vocational Education and Training (VET)
TVET Courses
TVET courses are 'dual accredited' courses –meaning they count as units of study towards both students' HSC and a nationally recognised Vocational Education and Training (VET) qualification (i.e. a Certificate or Statement of Attainment). Some even go towards a students' ATARs. They are available across a wide range of industries and most TVET courses also provide credit towards further TAFE NSW or university studies.

Students can undertake these courses either online or by attending TAFE one afternoon a week.

Work Placement
Work placement is a mandatory NSW Education Standards Authority (NESA) requirement for many TVET courses. It gives you the chance to learn new skills and apply the skills you've already learned as part of your course in a real industry setting. Work placement is organised for our VET students to complete the mandatory 70 hours over year 11 and 12.

SBATs
SBATs Amity College also offers school based apprenticeships and traineeships (SBAT). School Based Apprenticeships (SBAs) and School Based Traineeships (SBTs) combine paid work with TAFE NSW training and school. They give you the opportunity to gain a nationally recognised VET qualification as well as your HSC and valuable workplace skills and experience through part-time paid employment. Students attend TAFE one day a week and work with the employer another day a week. The remaining 3 days, the student attends school to complete studies for the HSC.

After successfully completing an SBA or SBT, you will receive a TAFE NSW transcript of academic record which may count towards further study. At the end of your SBA you will have also finished the full first year of your full apprenticeship.

Work Experience & Year 10 World of Work (WOW) Program
VET at Amity also organises a non compulsory work experience period for interested students and also run a one class a week "world of work" (WOW) program. The program focusses on employability skills. Students are gaining a wealth of knowledge in resume and cover letter writing, how to find and apply for jobs, how to obtain a tax file number as well as other transferable skills.