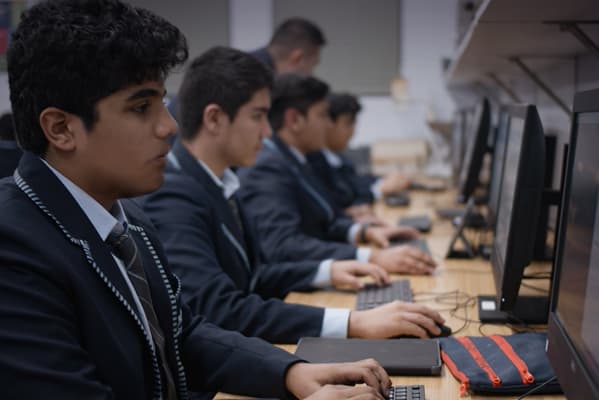 Learning
Technology For Learning
Amity College offers a rich range of electives and opportunities that provide students with technology-enhanced learning experiences.
All High School students have their own Google, Microsoft, Apple, Adobe and Zoom accounts.
Amity College uses Schoolbox for its Student and Learning Management System and all classrooms are fitted with smart boards/touch panels.
K-8 Students are not provided with their own digital device (such as iPads) and are not required to purchase such devices. Where required by the class teacher, the College provides each student with an iPad for use during class time only.
Years 9-10 Students purchase and use school-provided iPads during the course of their Stage 5 studies.
Years 11-12 Students are presented with the option to purchase and use school-provided iPads or MacBooks during the course of their Preliminary and HSC studies.
In all cases, students are not permitted to bring their personal devices to school unless purchased through the school.