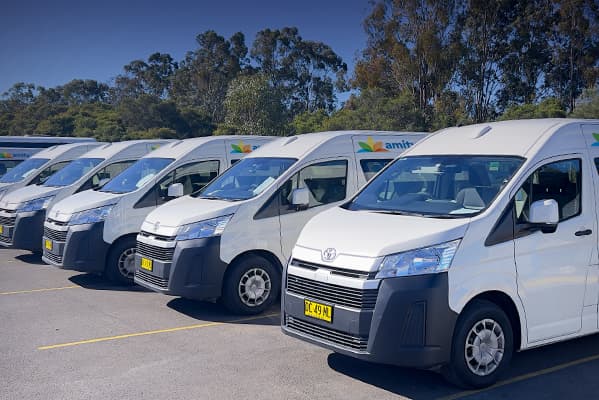 Enrolment
Transport Services for Students
Amity College provides bus transport services to its students in Prestons and Illawarra Campuses through current service providers.
This service is provided depending on the availability and the number of students willing to use the service on a certain route.
You can find the current transport fees at the SCHOOL FEES page.
Important things to note :
• Bus routes can change every term, and Amity College has the right to cancel or change any of these services if the student numbers are not viable for the continuation of that particular route.
• We can refuse to continue the service if the student moves to an area where we do not provide a bus service or the bus service in that area has no vacancies.
Prestons & Leppington Services
The Prestons Campus Bus Service Form can be accessed from . For more information contact Choppers Transport Services via the details below:
Phone: (02) 8678 8620
Mobile: 0450 377 155
Email: [email protected]
NSW Public Bus Service
The NSW Public Bus Service is another affordable and convenient way for families to transport their children to school. With a variety of routes available, families can easily find a bus that suits their needs and location. Please review the list below for your specific route.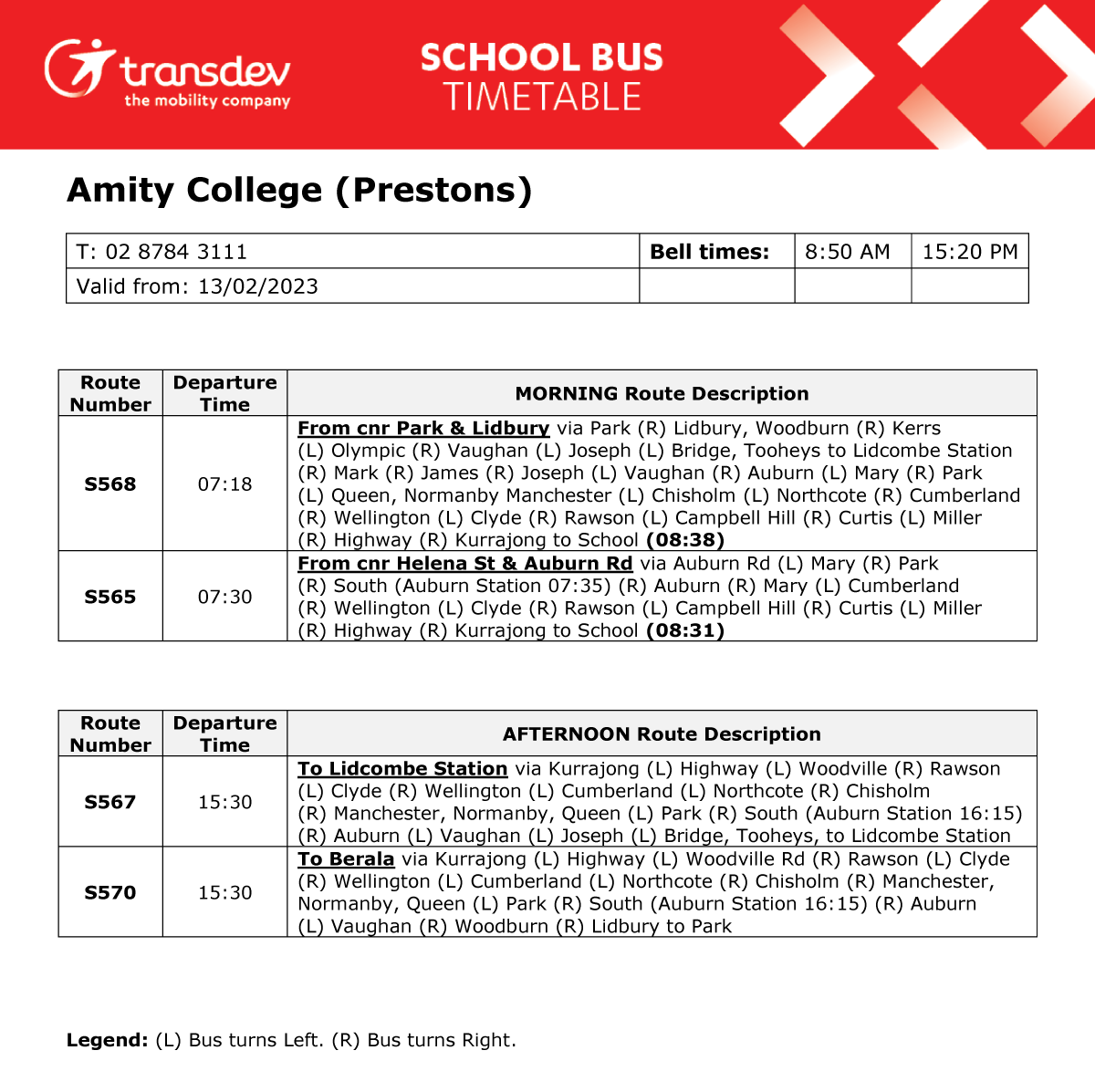 School Travel Pass applications
Your child may be eligible for free or subsidised travel on public transport, between home and school, as part of the School Student Transport Scheme.
For general information about the School Student Transport Scheme visit