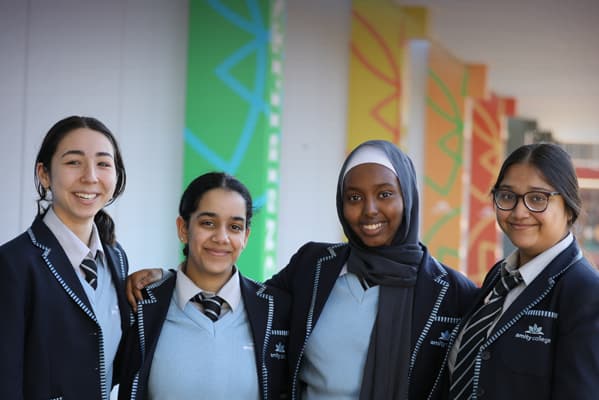 Enrolment
International Students
Amity College Australia Limited – Cricos Number 03404M
Amity College is an approved school under the Accreditation of Non-State Schools Act, 2001 and the Education Services For Overseas Students Act (ESOS), 2000. Amity College is bound by the National Code of Practice for Registration Authorities and Providers of Education and Training to Overseas Students 2007 under its registration on the Commonwealth Register of Institutions and Courses for Overseas Students (CRICOS). The CRICOS Provider Code is 03404M.
Amity College offers the following courses for overseas students: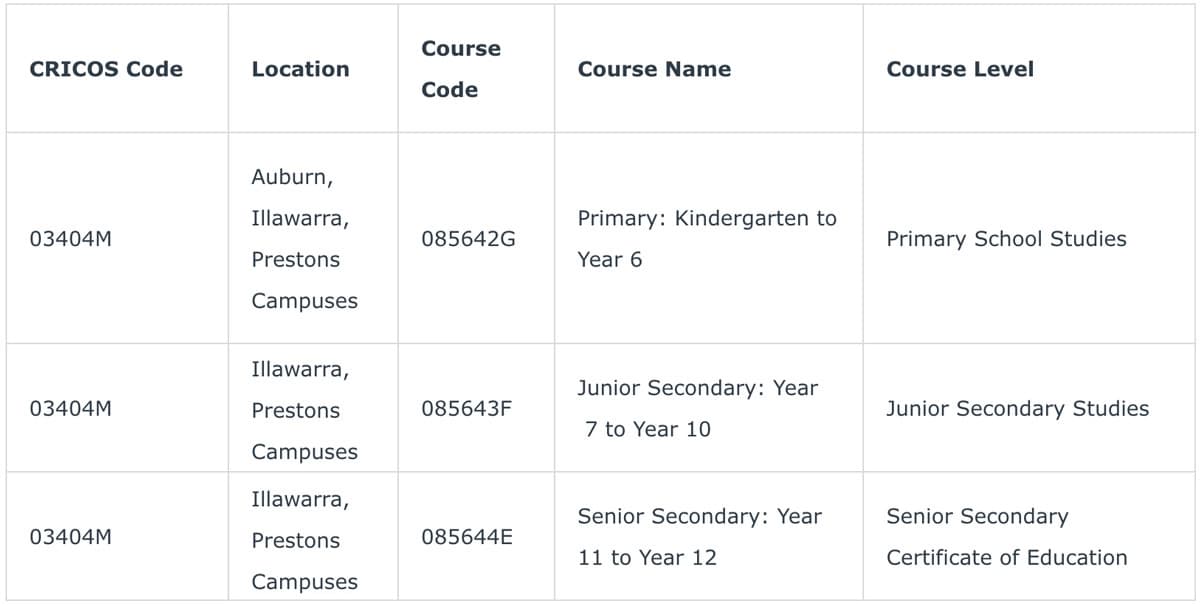 Please refer to Amity College International Students' Handbook for information about the school, the School Enrolment process, Policies and Procedures relating to overseas students and some information about living in Sydney.
Please contact the International Student Coordinator via email
[email protected]
to find out year level availability. Please fill out the necessary forms for application once you have confirmation of availability.
IDAT International Diagnostics and Admissions Exam
IDAT is an international exam designed for high school students. The IDAT tests English and ESL, Mathematics, Logic, and global knowledge for which students can study and prepare for.
Amity College accepts IDAT as its primary entrance exam for international applications.
More information about IDAT, how to book and how to prepare can be found here : idat.org
All international applications need to have a minimum of 70% from each band to be accepted to Amity College. A score of 80% or more in the English section is required for the Year 10 applications, and a score of 90% or more for Year 11-12 applications.Entry Language Requirements
To gain entry into Amity College applicants need to meet the English Language requirements for the course they are applying for.
They are exempt from providing evidence of English language proficiency with their visa application if they fall into one of the following categories:
- Applicants who have completed at least five years of study in Australia, New Zealand, Canada, South Africa or the Republic of Ireland
- Citizens and passport holders of the UK, USA, Canada, New Zealand or the Republic of Ireland
Which Language Tests are accepted?
There are five English language tests accepted for student applications in Australia:
1. International English Language Testing System (IELTS)
2. Test of English as a Foreign Language (TOEFL) internet-based test (paper-based test is accepted from limited countries)
3. Cambridge English: Advanced (CAE)
4. Pearson Test of English (PTE) Academic
5. Occupational English Test (OET)
Minimum required English levels to be accepted to Amity College are as follows:

English for Primary and High School Preparation
Students who cannot provide a satisfactory English Language test result as outlined above can be given a conditional offer of place if they have 60% or more overall average at IDAT test.
Students with unsatisfactory English scores need to complete 10 Weeks of intensive EHSP or EPSP per 0.5 point IELTS equivalent or 20 Weeks or 1.0 point of IELTS equivalent.