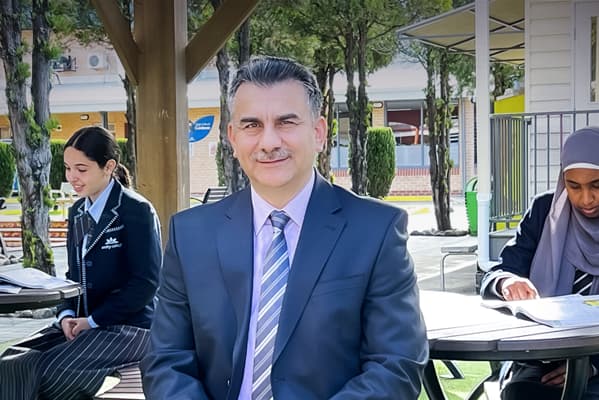 Welcome
Principal's Message
On behalf of the Girls High School staff, students and families I extend a warm welcome to you and your family. I hope that our school will be a happy, formative and exciting experience for all our young pupils as it is our policy to fully cater for their individual needs.
As the best results in the education of pupils are achieved when the home and the school are working in harmony, the teachers welcome parents' visits, questions and constructive comments / suggestions at all times. In addition to that, home visitations by teachers get parents involved in their child's education and show parents and children the care given to the well-being of the students.
Students at Amity College are catered for in a holistic sense. Academic, spiritual, social and emotional needs are part of the whole 'school package' aimed at ensuring that your child is supported in a safe, nurturing environment that fully attends to the development of their needs. The GHS staff organise a range of activities which encourage participation, physical health, teamwork and togetherness. These activities include carnivals, assemblies, sporting events, mufti days, fundraising events, formals, excursions, competitions, festivals, and welfare activities.
The GHS is housed in a range of new and specifically designed buildings, tailored to student needs, and dedicated to enhancing the learning environment for all students. Students have access to active board technology in all classes, which allows information to flow through to students and connect with many learning styles. Students also have access to many specialist rooms including computer labs, a music room, welfare rooms, science lab, art room, library, gymnasium, technology lab and cafeteria.
The GHS Principal, pastoral care coordinator, year level coordinators, school counselor and specialised teaching staff dedicate their time to students, and are all working towards developing students and graduates who aspire to both academic and social gravitas. We aim to raise respectful and conscientious students who strive to be the leaders and visionaries of tomorrow. The GHS prides itself on shaping minds, and encouraging a culture of excellence.
Omer Ayvaz
Principal
Amity College Prestons Girls High School