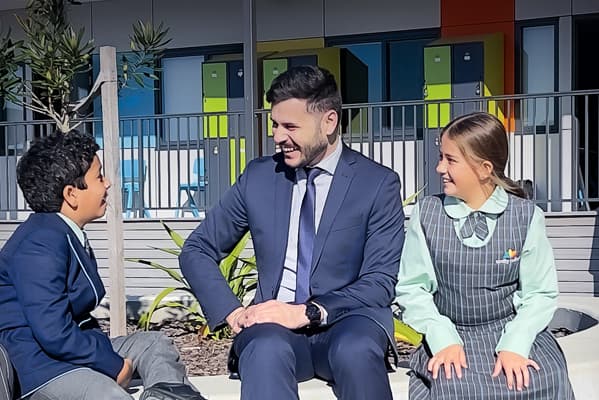 Welcome
Principal's Message
Amity College Illawarra Campus is a co-educational school. We are very proud to serve the community of the Illawarra region and hope to develop even further.
As much as we focus on providing outstanding facilities, it would never be complete without our students. Our dedicated staff and teachers at Amity College strive to bring out the best in our students academically. We also believe it is equally, if not more important to raise role models for the future. We have established five core values that we would like to instil in our students: Respect, Responsibility, Integrity, Compassion and Excellence. We hope with these values it will make our students better human beings and will give them the foundations to nourish future generations.
We envision to improve every day and have a 'sky's the limit' approach when it comes to the education and well-being of our students. We continue to offer extra-curricular programs like pastoral care to further develop their character, social and leadership skills. Being active is also part of our vision and we are promoting more sporting activities to give our students the opportunity to represent our school in competitions.
We look forward to growing together and adding new members to our Amity College family.
Ferhat Gurkan
Principal
Amity College Illawarra