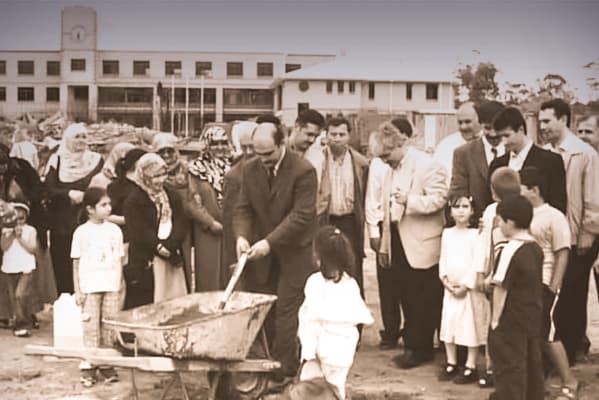 Amity College
Our History
Amity's History
Amity College story starts with the formation of its founding body, Galaxy Foundation (formerly Feza Foundation) in 1994. The foundation was established by a group of active individuals from Turkish backgrounds who wanted to make a contribution to the community, particularly in the field of education.
With the enormous community support, it wasn't long until Galaxy Foundation bought the land in 1995 and established its first school, which used to be known as Sule (means light in Turkish) College in Prestons. In February 1996, Sule College opened its doors to its first students, with 32 children from Kindergarten to Year 3. The following year, The College had enrolled 282 students from Kindergarten to Year 7. The College continued to grow rapidly and in 1999 it extended its educational services to Illawarra region by opening a one stream Primary School. Due to the demand from the community, another primary school was opened in the district of Auburn in 2001.
Over the years, the high quality of education attracted the attention of the broader community, resulting in a large influx of students and teachers from various backgrounds. Thus, Amity College became a multicultural family with over 2000 students from more than 40 nationalities. This diversity in the student/teacher composition of the school inspired the School Board to re-consider its name and seek one that is more embracing of the community it reflects. After a long process of community and stake holder consultations, the name of the school was changed to Amity College. The meaning of AMITY is friendship; peaceful harmony and mutual understanding, which captures the core values of the school.
Amity College is currently operating in three different regions:
Prestons Campus (the Main Campus) consists of the Primary, Girls' High School and Boys' High School sections.
Illawarra Campus caters for students from Kindergarten to Year 12 and is co-educational.
Auburn Campus caters for students from Kindergarten to Year 6.